Fresh and Frozen Seafood Products
Tonka Seafoods produces a variety of fresh products that are vacuum sealed and frozen within hours after being caught by local fishermen. Shipping frozen and fresh fish requires insulated containers, gel ice, and second day delivery provided by UPS.
Please call us at (888) 560-3662 to find out what we currently have available in fresh and frozen seafood.
Smoked items:
• Smoked Silver Salmon in strips and full sides
• Sliced King (Chinook) Salmon and Silver Salmon Lox
• Smoked Black Cod (Sablefish) – Local favorite!
Fresh frozen products we generally have in stock in fillets and 1 pound portions:
• Silver Salmon
• Sockeye Salmon
• King Salmon
• Pacific Halibut
• Black Cod
(Sablefish)
• Rockfish
• Pacific Cod
• Shrimp
• Spot Prawns
• Oysters
• Dungeness Crab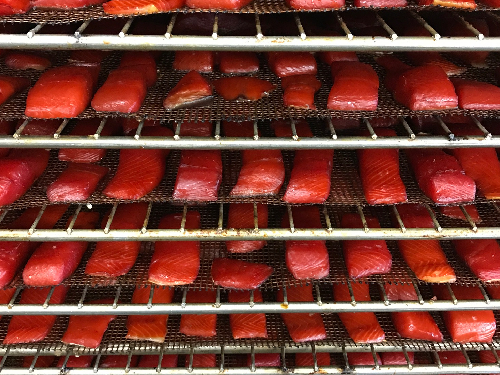 Fresh frozen products we generally have in stock in fillets and 1 pound portions:
• Silver Salmon
• Sockeye Salmon
• King Salmon
• Pacific Halibut
• Black Cod(Sablefish)
• Rockfish
• Pacific Cod
• Shrimp
• Spot Prawns
• Oysters
• Dungeness Crab